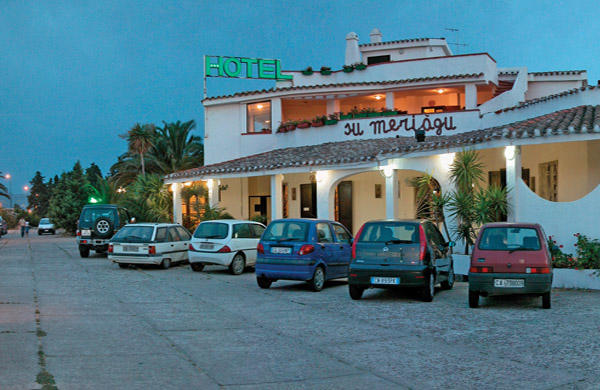 Welcome
Su Meriagu Hotel is a small three-star family run with all the comforts.
And 'situated on the coast road to Villasimius, 5 km from the city of Quartu S. Elena and 15 Km from Cagliari.
The beautiful beach of St. Andrea is only 800 meters and is easily reached on foot.
Guests will enjoy a small Sardinian bibloteca texts to be consulted in times of relaxation, with texts of art, landscapes, literature.
Hotel Ristorante in Cagliari
The restaurant serves, since 1977, a typical Sardinian cuisine, the result of tradition handed down for generations from mother to daughter. The dishes range from menu 'of land to the typical flavors of the sea, all accompanied by the best-known wines of Sardinia.